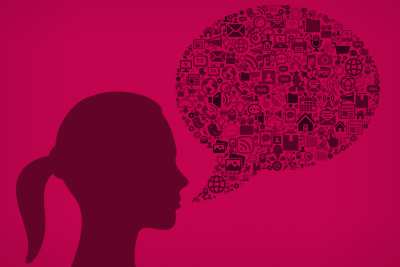 CVS announced this week that it will will stop airbrushing photos it uses to sell beauty products. "We will not digitally alter or change a person's shape, size, proportion, skin or eye color or enhance or alter lines, wrinkles or other individual characteristics," CVS said in a press release. "We want our beauty aisle to be a place where our customers can always come to feel good, while representing and celebrating the authenticity and diversity of the communities we serve." http://money.cnn.com/2018/01/15/news/companies/cvs-beauty-photoshop-images/index.html
That's good news for for all of us, especially women and girls who are continually shown images of beauty as perfection versus the beauty of real life. Those airbrushed images create expectations that no one can live up to – not even the lovely models whose beauty is retouched and perfected before sharing with the public.
When I shared the CVS news on my LinkedIn feed, client Lisa Lurie, founder of http://www.cancerbeglammed.com/  added this important note:
I applaud CVS for taking action against contrived, damaging, and artificial concepts of beauty. I am a cancer survivor and the co-founder of Cancer Be Glammed. For women recovering from the devastating effects of surgery and treatment, their ability to reclaim a positive body-image and self-esteem is even more daunting. Our website www.cancerbeglammed.com empowers women to recover with dignity, self-esteem, and personal style. Portraying women as they really look will make this goal easier. Thank You CVS.
You can't be what you can't see and seeing real beauty as "real"and "beauty" is an important step. Thank you, CVS, for using your expansive, public platform to make the world a more truly beautiful place.